User guide
What is All Sports Community?
All Sports Community is a photo service that allows sporting event participants to view and purchase online photos of their event taken by leading professional photographers.
* To view and purchase photos, you need a viewing password.
* Some events require no password.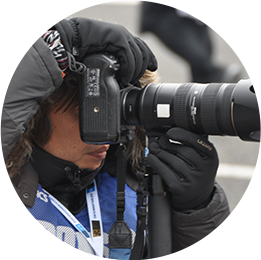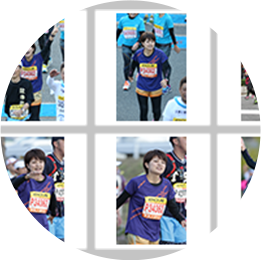 How to purchase
1. Search the event

Access the All Sports Community website and search the event.
Enter your event ID to search the event.

* You can find the event ID on the participants' guide distributed at the race.

2. Enter the viewing password

If the viewing password is requested, enter the viewing password, which you can find on the participants' guide distributed at the race.

3. Enter your bib number.

Enter your bib number and start searching.

4. Select products

Select any products you wish to purchase.

5. Order

Please enter the requested information, such as your personal and credit card information.

6. Complete your order

Your order number will appear. Please write down the number, just in case.

7. Access the download page

After your order is completed, an email notifying you of such will be sent to your email address. As soon as your images are ready for download, you will receive another email containing a download link. Click the URL provided in the email to access the download page.

8. Download photos

* The period during which you can download the data is 90 days from the delivery of the email informing you of the download URL.
Back